Human Performance Center
Personal training, conditioning and athlete development
Getting Started
Whatever your fitness aspirations are, we have a qualified trainer and program to help you meet your goals.
About HPC
Human Performance Center (HPC) works closely with other sport science and nutrition experts to take a holistic approach to healthy living  as well as high performance conditioning and athlete development; our goal being not to follow the trend, but to create new ones!
HPC offers a wide variety of services attaining to your fitness needs, including training young athletes, general public, older populations, Saskatoon Police and RCMP recruits, Huskie Athletics recruits and current athletes, rehabilitation clients, professional hockey players, and Olympic athletes – and everything in between.
HPC is located on campus at the University of Saskatchewan, and has access to the Fit Centre at the Physical Activity Complex.
If you are interested in Personal Training or Group Training with HPC, please fill out a form online.
Questions?
For more information contact: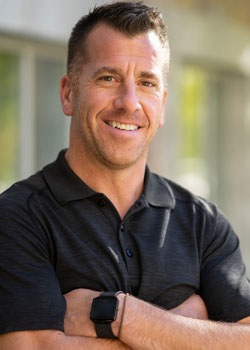 Jason Weber
Coordinator of the Human Performance Center
Coordinator of all personal training and physiological fitness testing at the university and Strength and Conditioning Coach for Huskie athletic varsity teams.