We are excited to have you continue engaging with us virtually, this page will provide everything you need to know about our virtual programming.

Virtual Fitness Classes

Each of our pre-recorded videos are prepared by one of our USask Rec fitness instructors.
Videos are available free of charge to both our student members who are assessed the student fee as well as all faculty and staff members.  Students can follow the link to register while staff and faculty members can email fit.centre@usask.ca, requesting access, once a confirmation email is received, faculty and staff members will also be able to follow the link to register.
Registration will be available
online
at 6:00 am on the scheduled date. Upon completion of the registration process, you will receive an email which will include a link to the class which will be active for 48 hours. 
Not into pre-recorded fitness classes?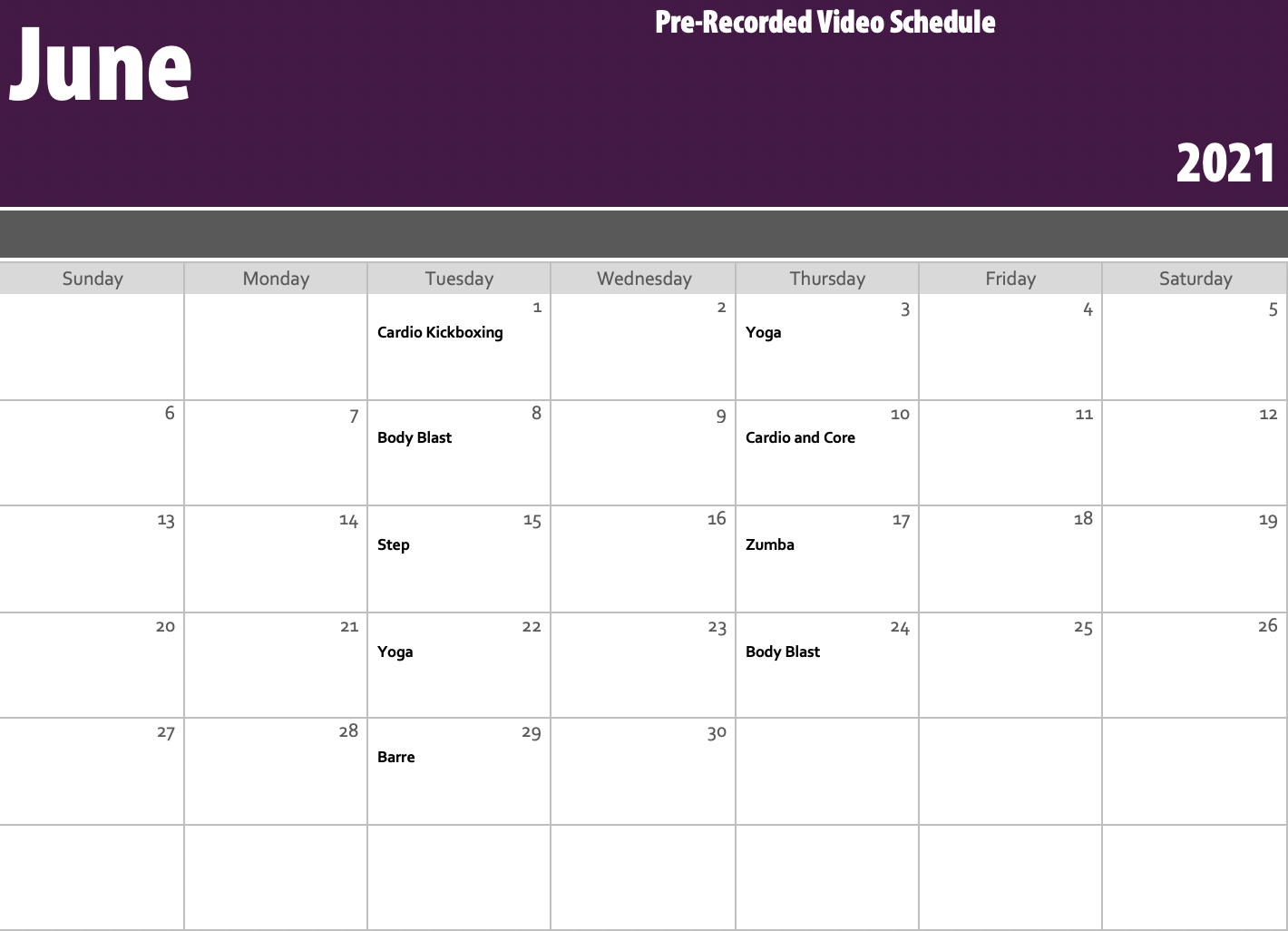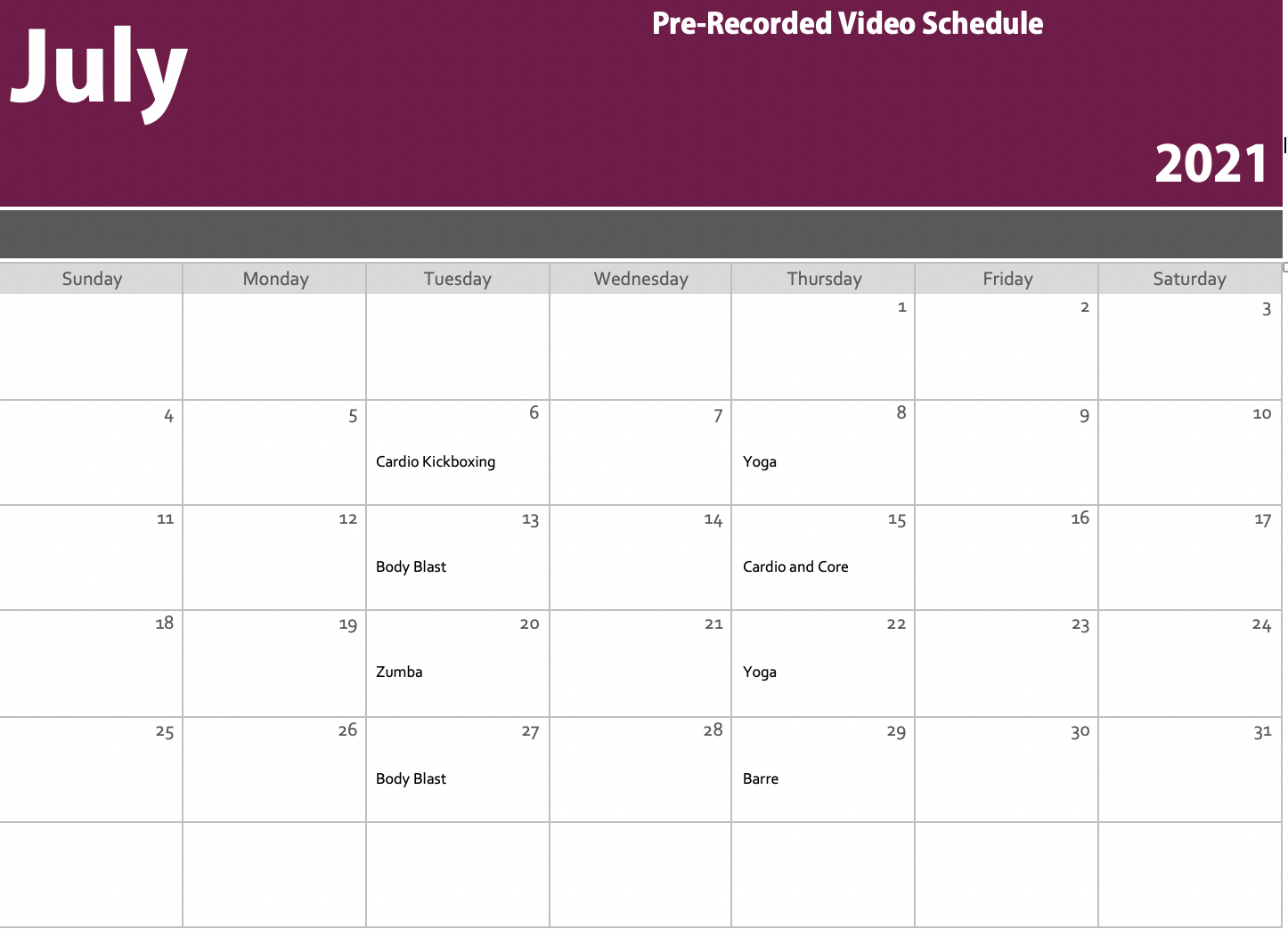 Virtual Personal Training
All virtual personal training is presented by HPC.
Whatever your fitness aspirations are, we have a qualified trainer and program to help you meet your goals with one-on-one training customized to your fitness level.
Consultation
$30/hr (student rate)
$55/hr (non-student rate)
1 on 1 Training
$30/hr (student rate)
$55/hr (non-student rate)
Personalized Fitness Program
$60 (student rate)
$125 (non-student rate)
For personal training inquiries and registration, please email fit.centre@usask.ca.
Home Workouts
USask Rec and HPC are proud to present an At Home Workout Series.
If you are in self-isolation, working or studying remotely, or practicing physical distancing, this doesn't mean you have to stop exercising. In fact, this is a great time to move more and keep your body and mind healthy.
Click on any of our at home workouts below.
And if you'd like to borrow some equipment we have arranged for a work out in a bag for you to sign out on your student account.  
Click here cr.virtualprograms@usask.ca to e-mail and make arrangements to pick up a bag at the PAC.  It's yours to use for 2 weeks and then return to the PAC.
Each bag contains …
2 x 10 lb dumbbells
1 x exercise tubing
1 x fitness loop
1 x skipping rope
1 x massage ball